Table Lamp with USB Port,Supplier & Manufacturing China | Goodly Light-GL-TLW002-USB
Product Detail
Our Factory View
Product Tags
If you're looking for a nice desk lamp that can not only light up your rooms but also charge your phone, try this bedside lamp with usb charging port. This wood table lamp is with a USB charging port in the base, which can charge your phone at night wonderfully while sleep. It's with a rectangular shape, offering a bright but diffused light. Featuring a white linen lampshade, it brings a classic element to your bedroom or other space in home. As it is small, they aren't overpowering in the room but fits well in a narrow space, so you can put it on your desk or bedside table.
5V=2A USB Wood Side Table & Desk Lamp – Modern Asian Style Lamp with Wood Frame & Soft, Ambient Lighting Perfect for Living Room Bedside Nightstand Light
Shade Material: white Line with PS back
Shade size: 7"*7"*11"
Base size:7-1/2"*7-1/2"
Max Watt:60W
USB port :5V-1A on the right side
Body Material: MDF
Color:Black\White
Switch Type: on-off on the base
Lamp Height: 15"
Packaging:Two pcs/Carton Brown A=B
Carton size:18-1/4"*9-1/4"*16"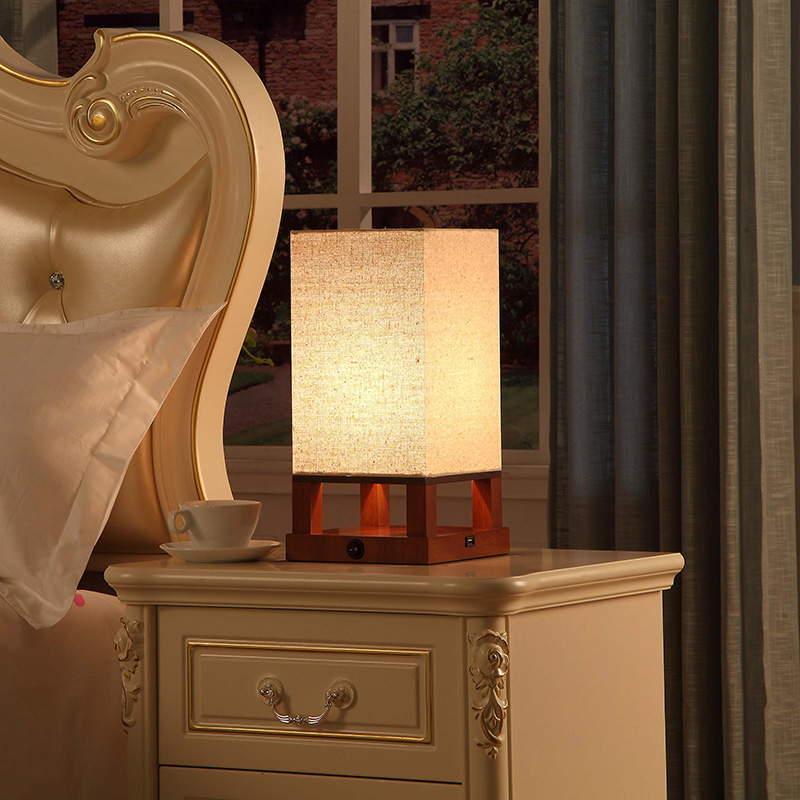 table lamp with usb charging port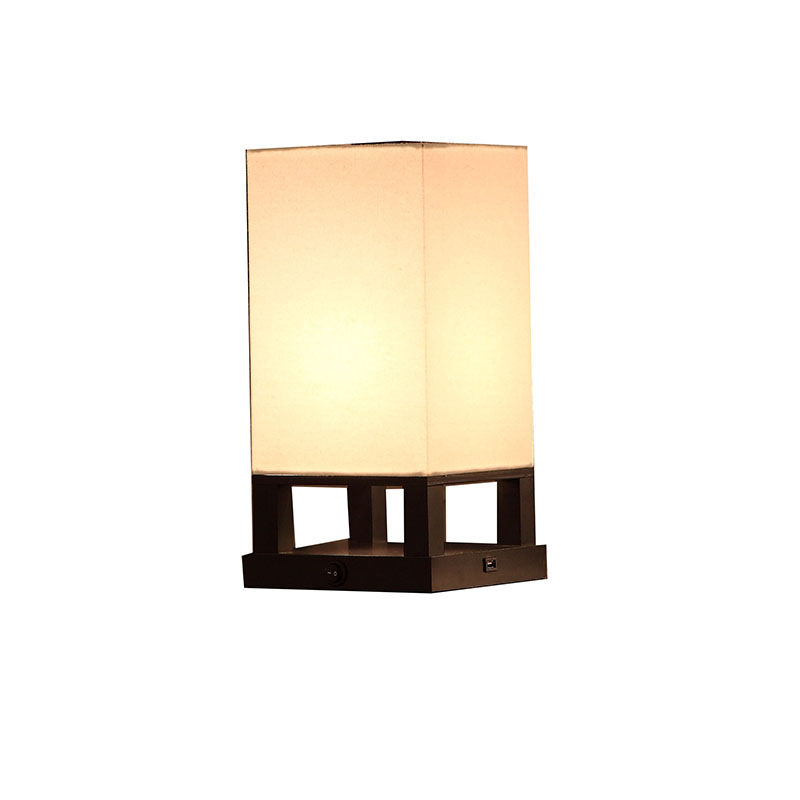 table lamp with usb charger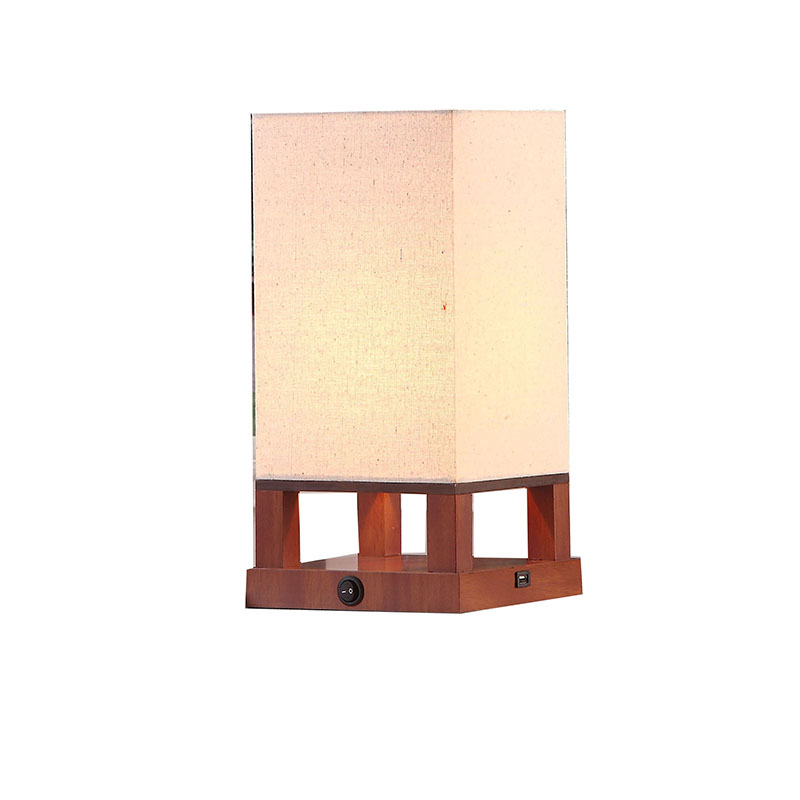 table lamp with outlet and usb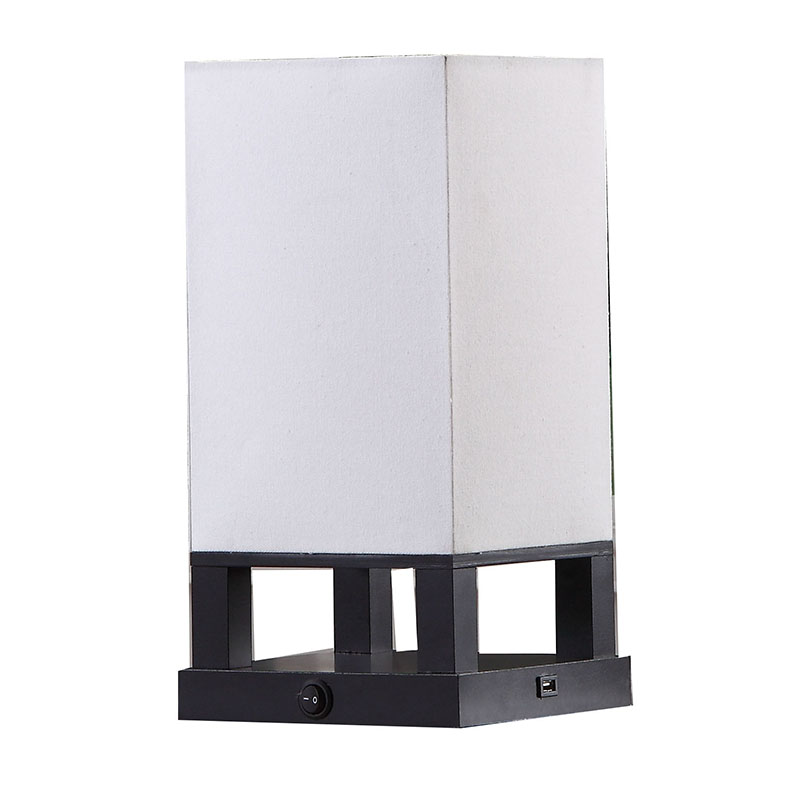 table lamp usb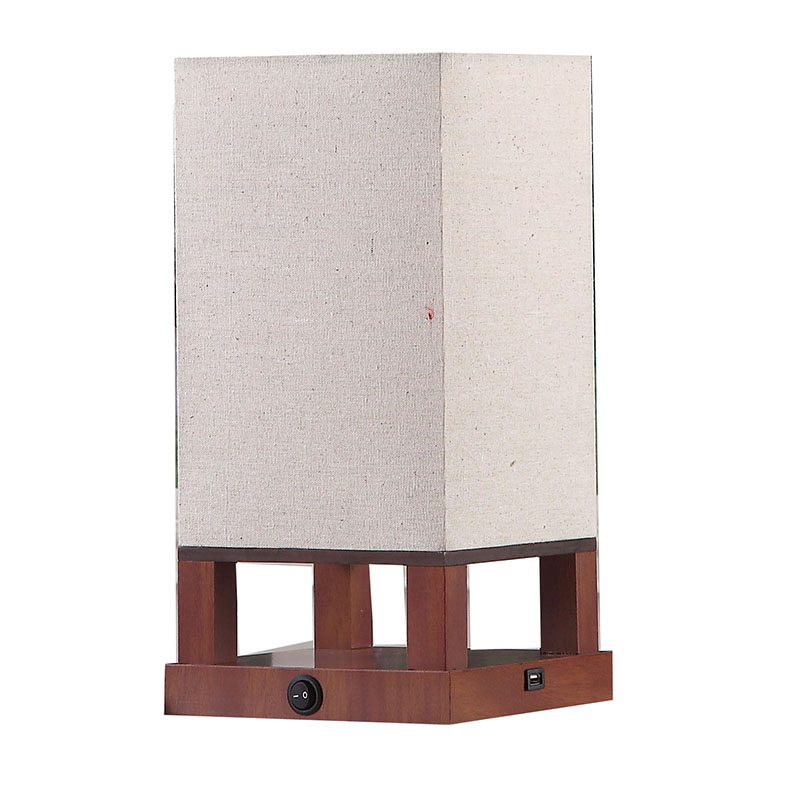 table lamp usb port
⑴One USB port(5V 1A)  to charge  your mobile devices,such as smartphones, tablets and any other USB powered device.
⑵White linen lampshade soft the light that would not disturb others in night.
⑶2-IN-1 DESIGN: Enjoy bedside charging and light while using only one outlet and reducing clutter on your nightstand, side table, desk or table.
Why do we need a table lamp?
1. When someone is sleeping next to you, table lamp will not disturb the person.
One of the main advantages of table lamps is having a soft light, which makes it less invasive. This way, if someone needs to get up at night and turn on the light ,they will not wake anyone up.
2. Easy use
Table lamps are very convenient to operate because most of them features on/off switch, pull chain switch or touch switch. It's easy to use.
3. The lamp only illuminates a certain area
Most of table lamps are small, the light will shine on a particular area in the room. It is ideal for those who want to read a little before sleeping or check some documents without disturbing anyone.
4. Easily fits in any room and any deco
Table lamps are capable of creating a perfect ambiance in any room because they will be in perfect harmony with the furniture.
---
---